How to cure Tooth Ache in Essex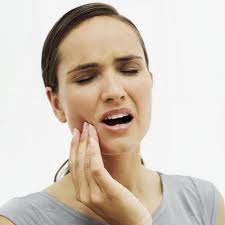 A nerve root that is irritated causes toothache. The causes of this problem that are most common are decay, infection, an injury or loss of a tooth. Due to inflammation and pain on tooth, you would also experience pain in face and jaw. Many people are not aware of what toothache is actually like till they experience it. And once they do suffer from one, they will be ready to go to any lengths in order to free themselves of it. Always be prepared for treating and curing tooth ache in Essex. Better yet, see to it you have excellent dental care habit. Time and again, a toothache is likely to be caused by health problem that does not have its source in the jaw or tooth. It might be symptom of heart attack, angina, sinusitis and external or internal ear infection.
You could stop tooth ache in Essex by simply using tea bag and tea. Tea bag should be soaked in warm water and placed on the affected tooth. This has been proven to work, helping 9 of 10 people in curing toothache. In case the tooth is not sensitive you could also use cold bag compress for enjoying relief for the pain. Clove oil could also be used for painful tooth as it is known to lessen pain and cures any infection that the tooth has. This is an effective way of taking the pain away as clove oil consists of antibiotic known as eugenol and natural painkiller. Garlic is yet another effective agent when it comes to relieving tooth ache in Essex. Little salt and a garlic clove should be placed in problem tooth. The clove could also be chewed in morning for making the teeth stronger. It not only offers relief from pain but also heals affected tooth.
Call 01375481000 if you have Tooth Ache in Essex Now!


Using hydrogen peroxide such as Peroxyl Mouthwash for swishing can kill infection in the tooth offering relief from the pain. Warm water could be used for rinsing in order to remove bad taste but this method should not be used if there is already a filling in the tooth as the filling could weaken and fall apart due to the hydrogen peroxide. As a substitute you could also use little salt and powdered pepper like filler to the aching tooth. This method is sure to give you instant relief. In case you are suffering from awful toothache, wet washcloth that is soaked in some water and kept on aching tooth could surprise you. You could do it any number of times till you get relief from the pain. There is no side effect to worry about on using this method. Pain of the toothache could also be eased by using nerve points that are present in the body. You could rub an ice piece between the forefinger and thumb for overpowering pain signal that travels to nerves. You could also place ice on hurting tooth directly so that it becomes numb and eases pain that you are experiencing.